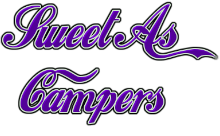 INSTANT QUOTE
New Zealand Wide Campervan Hire
Holiday with neon lights & chandeliers in a fully pimped campervan
Travel in Style and Pay Budget Rates
Don't travel New Zealand tamed in an ORDINARY Campervan. Rent a Sweet As Camper and travel with REAL attitude !

Campervan Hire
We will pick up and drop off from most towns and cities in New Zealand. Contact us to see if we can meet your requirements.


INSURANCE & BONDS
We offer a low insurance excess. This is taken on your credit card or by cash on pick up of the vehicle and is refunded on return of the vehicle providing there is no incidents. We also offer an option to pay an extra daily rate to lower the insurance excess. This depends on the length of each hire and is handled on a case to case basis.
CONTACT US for a personalised quote for a unique and glitzy campervan hire in NZ.


Use our form or phone us for an instant quote and availability (usually within 1 hour)

The daily rate will vary depending on your requirements.

We pay agency commission.

Sweet As Campers is a division of NZ Online Travel Ltd. For New Zealand travel information visit www.nzonline.org.nz
SWEET AS CAMPERS NEW ZEALAND | New Zealand Wide Campervan Hire | Ph: +64 9 427 4654 | Mobile: 027 254 5504
info@sweetascampersnz.co.nz | www.sweetascampersnz.co.nz
New Zealand Campervan Hire - New Zealand Motorhome Hire - Campervan Hire Auckland - Campervan Hire Christchurch - Campervan Hire NZ - Campervan New Zealand
'Sweet As'
is a New Zealand slang for 'awesome' or 'cool'
"That van is sweet as"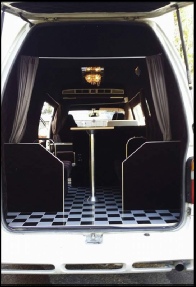 CANCELLATIONS
All deposits paid are non-refundable. In addition to forfeiting your deposit, confirmed hires subsequently cancelled incur a cancellation fee as below:
* Up to 30 days prior to pick-up date - 50% of Gross Rental (minimum $300)
* 7-29 days prior to pick-up date - 75% of Gross Rental (minimum $300)
* Less than 6 days or no-show - 100% of Gross Rental
We recommend you travel with adequate travel insurance to protect against any cancellation fees.
REFUNDS
No refunds can be given for any unused portion of your holiday including late pick up or early return of vehicle. However your travel insurance may in some circumstances cover the unused portion. Refunds for hires paid and cancelled prior to pick up will be subject to our cancellation policy.
AVAILABILTY OF VEHICLE
Campervans cannot be requested by make or model, only by vehicle category. In the unlikely event that the campervan is not available at the commencement of your rental due to it being repaired from a mechanical breakdown or accident or late in return from a previous rental then we will endeavour to substitute another campervan in its place. If your rental period is reduced or delayed as a result then you will be entitled to a refund of any monies paid for the period of the rental that the campervan was not provided. We will not be liable for any other costs, charges or damages (whether consequential or not) as a result of a delay in providing or a failure to provide the campervan. All rights are reserved to refuse any hire under any circumstance.